Summer Program
Locations for our summer programs vary by week to week basis. Click the link below for more info.
Travelin' Teens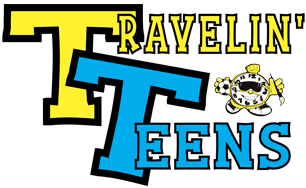 Travelin' Teens is an ACA accredited camp designed to create lifelong friends and memories for teens entering 5th - 9th grades. Get ready to travel and enjoy everything from relaxing trips to the beach to high thrills adventures at amusement parks. Daily trips include Kings Dominion, area beaches, Medieval Times, lake trips, and much more.
We offer pick-ups at all of the designated schools where Travelin' Teens is offered. Trained and experienced staff members are with campers at all times helping develop a greater sense of independence, responsibility, and self-esteem throughout their travels. As you would expect, safety is taken very seriously at all camps and especially with Travelin' Teens, and campers must be accompanied by staff members at all times.
For local trips, we will be using air-conditioned school buses. For the longer trips, we will use charter buses with bathrooms.
Tuition
$475 per week
Weeks 1 & 3 (short weeks due to holidays) $425
*Additional spending money may be required for some trips for buying lunch, please see our "What to Bring" list for recommended amounts.
Refund/Schedule Change Policy: All payments are always 100% Refundable (all payments means ALL payments; registration fees, deposits, EVERYTHING) up until the week of camp you are registered for. You can change or cancel your child's schedule at any time, although we prefer at least a week's notice of changes so campers on our waitlist have a chance to come to camp!
Hours
9:00am - 5:00pm
*Times may change depending on the trip, check the "Camp Schedule" for camp times each day!
What to Bring
Here is what to bring each day, check the "What to Bring List" for any additional supplies needed
Sunscreen (THEIR OWN LABELED)
Lunch EVERYDAY
Bathing Suit
Towel
Closed-Toed Shoes
Some trips may required money for lunch. See the "What to Bring List" for specific money recommendations.
Flip-flops(optional)
Camp Directors and Contact Information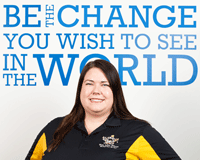 Nicole is our Camp Director for Travelin' Teens!
Her email is below, and her cell phone number will be available through email and upon arrival! You can also call the main office for their numbers as well! 301-933-6888
Nicole Cox
Nicole@kidsafterhours.com
Our Locations
Click here for details on all of our Travelin' Teens locations:
Barnsley ES (Rockville area)
Cloverly ES (Burtonsville area)
Farmland ES (N. Bethesda area)
Flora Singer ES (Silver Spring area)
Forest Knolls ES (Silver Spring area)
Garrett Park ES (Kensington area)