School Year Programs
*WE ARE NOW OPEN!!!*
Our 2020 School Year solution plan is designed to supplement the programming provided by Montgomery County Public Schools (MCPS). This plan is designed to be flexible and will adjust based on your child's online learning schedule and MCPS plans & policies.
We run in 25 locations throughout Montgomery County Maryland. Our programs run inside elementary schools and are for school-age students (grades K – 5th).

Our Mission
Our mission is based on our guiding principles: We Help Everyone, We Care Always, and We Have Fun Doing It!
We believe the role of KAH is to help our kids, families, schools and our communities in any way possible. From providing supportive care, to working with family's needs, to helping with a school's special events, KAH is always asking the question "how can we help?"
Throughout all of our programs, we care for each child and family. At KAH we want all of our kids and families to feel welcomed, supported and part of the KAH family.
2020-2021 Locations:
Lucy V. Barnsley Elementary
Bayard Rustin Elementary
Cannon Road Elementary (recommended location for Westover & Page kids)
Carderock Springs Elementary
Cloverly Elementary (recommended location for Fairland Elem. kids)
Farmland Elementary
Flora Singer Elementary
Flower Valley Elementary (recommended location for SSFS kids)
Forest Knolls Elementary
Garrett Park Elementary
Glenallan Elementary
Greencastle Elementary (recommended location for Burtonsville Elem. kids)
Highland View Elementary
Meadow Hall Elementary
North Chevy Chase Elementary
Oakland Terrace Elementary
Rock View Elementary
Rosemary Hills Elementary
Westbrook Elementary
Woodlin Elementary
New Policies for 2020:
Groups & Staffing
Each group will have 13 kids with 2 staff members. Groups will remain together throughout the day. If you have any requests for who is in your child's group. There will be a place to do this as you register.
Registrations and Schedules
To ensure social distancing and small groups, all registrations must be for the full week rather than daily. We will not be providing half day care, but you are welcome to drop off and pick up your child throughout the day at any time. We know this is a BIG change to how we normally operate, and we hope to go back to our usual flexible ways as soon as possible!
Curbside Pick Up/Drop Off
I am sure most of you have had curbside pick up for food recently??? Now we will have curbside pick up & drop off for child care! As you pull up, we will have staff and signs directing you. Once there, your child(ren) will be checked in and have their temperature taken. We will be using non-contact thermometers. Based on the guidelines, and for the safety of our kids and staff, ANYONE (staff or child) with a temperature above 100.4 degrees F will be asked to return home.
Pick Up: all you need to do is text your child's staff member when you arrive and we will bring your child(ren) out to you! You will be provided with this number when you drop off.
Online & Virtual Learning
This year KAH will be an MCPS Online Learning Hub! Our staff will be assisting and supporting children with their online learning as well as providing enriching & fun activities throughout the day! **Please send your child with online learning materials, including headphones**
Masks
All Staff & Kids will be wearing masks at all times. We also ask that any family members also wear masks when they interact with staff.
Social Distancing
Once kids are in their small groups of 15 (13 kids and 2 staff members) they are allowed to slightly relax their social distancing when needed among their group. With ANYONE else (other KAH kids and staff included) they will be following safe social distancing practices.
Hand Washing & Cleaning
Staff & kids will need to wash their hands every 30 minutes. Hand sanitizer will also be available. Each group will have their own set of materials that will be cleaned after each use. There will also be a cleaning chart in each room specifying all hard & frequently touched surfaces that need to be cleaned often.
Our Activities & Materials!
What We Will Be Doing
What has always made Kids After Hours stand out are our incredible enrichment activities and equipment! This school year will be no different!! We will be providing the best possible activities and programming possible keeping in mind cleanliness and social distancing practices. Activities will include: arts & crafts, game shows, outside time, & active games! This year, we are also adding extra enrichment activities including: math games, english & writing activities, mindful moments to learn relaxation & coping strategies, as well as additional reading time!
Details about our policies above can be seen in our KAH School Year Covid Policies
Our Prices
$300 a week
Payments are scheduled to be made bi-weekly, but we will work with you to create a payment plan that works best for you!
Snacks & Lunch
Lunch and snacks should come from home everyday. We will have some individually wrapped snacks just in case. But, we would prefer every child bring their own. Please keep in mind KAH is NUT FREE.
What to Bring Each Day!
Each day, your child should bring:
masks (we recommend multiple)
a nut free lunch and snacks
any online learning supplies (including headphones)
Reusable water bottle (labeled with your child's name)
When you start our program we ask that your child brings their own set of:
Pencils
Crayons
Markers
Scissors
Glue Stick
They are welcome to bring any other supplies they would like! Additional supplies will be available and provided.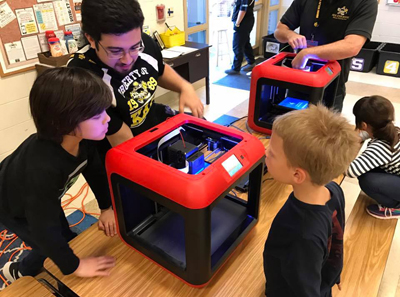 3D Printers
Our 3D printers allow kids to bring their ideas to life through programing and developing their own 3D shapes, puzzles, toys, and figures!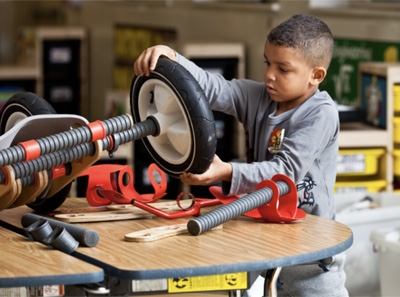 Rig-Ga-Ma-Gigs, Lego Robotics, and MORE!
We are always looking for the next best things in toys! Our Rig-ga-ma-gigs may be hard to say, but they are easy and fun for all ages! Kids can build whatever they like from buildings and sculptures to even race cars and cranes. Lego Robotics has been a recent fan favorite! Kids are able to turn Legos into working fans, solar panel cars, and whatever they can imagine, all while learning basic robotics and electronics!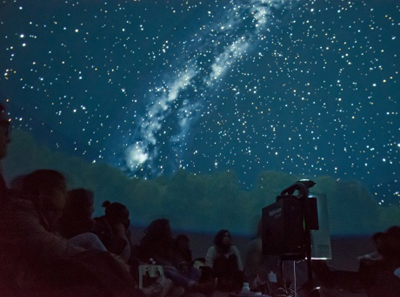 Our New Planetarium
Kids get a chance to explore the entire galaxy, star gaze, and see planets up close in our brand new planetarium! Our mobile planetarium travels to all of our locations, giving kids a chance to have the full planetarium experience in their own school!
Our Locations
Join Our Text Alerts