Spring Break Camps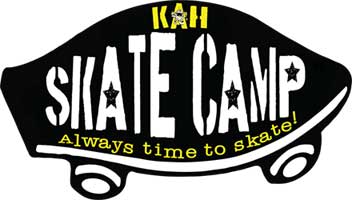 Our Skate Camp Spring Break is a perfect way for your skater to get a chance to skate in parks throughout the Maryland area! Each day we travel to a new Skate Park location! Skate parks may include Shrimp Town, Arlington, Walkers Mill, Wakefield, Urbana, Landsdowne, our 2 KAH owned and operated Skate Parks: Red Barn & the Shredhouse, plus MANY more!
Hours & Prices:
Monday, April 11th - Thursday, April 14th
9am - 4pm
$50 a day / $200 for the week
before & after care included (7am - 6:30pm)
Locations:
Forest Knolls Elementary
Garrett Park Elementary
Ages: 7 - 12
What to Bring
Here is what to bring each day:
FACEMASKS (multiple recommended)
Helmet
Pads
Skateboard
Lunch
Waterbottle
Our Skate Camp Directors:
Will and Lillie are our Skate Camp Directors for this summer! Will is a long-time Skate Camper and Skate Camp staff member, and Lillie is a long-time Skate camp staff member, and has been with KAH since she was a kid! Their emails are below, and their cell phone numbers will be available through email and upon arrival! You can also call the main office for their numbers as well! 301-933-6888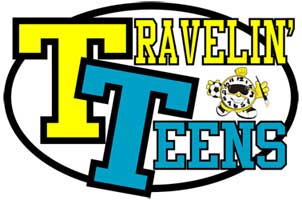 Our Travelin Teens Spring Break Camp is a perfect way for your camper to spend their Spring Break! Each day we travel to fun and exciting locations:
Monday, April 11th - Rope's Course
Tuesday, April 12th - Six Flags
Wednesday, April 13th - Go-Karts & Top Golf
Thursday, April 14th - Red Barn Ranch Excursion
Red Barn Ranch is KAH's new property! We have ATVs, Zip-line, basketball courts, playground, ga-ga pits, archery tag, and more! *We will be having a cookout this day!
Hours & Prices:
Trips will be 9am - 4pm.
**Six Flags (Tuesday) will be 9am - 5pm!
$80 a day
*before & after care included (7am - 6:30pm)
Locations:
Forest Knolls Elementary (Silver Spring)
Garrett Park Elementary (Kensington)
Farmland Elementary (Rockville)
Flora Singer Elementary (Silver Spring)
Ages:
4th - 9th graders
What to Bring
Here is what to bring each day:
FACEMASKS (multiple recommended)
Lunch EVERYDAY
Closed-Toed Shoes
*Six Flags, money for lunch is needed (recommended $25)
$ optional for other trips snack bars recommended ($10)
Nicole is our Camp Director for Travelin' Teens!
Her email is below, and her cell phone number will be available through email and upon arrival! You can also call the main office for their numbers as well! 301-933-6888
Nicole Cox
Nicole@kidsafterhours.com