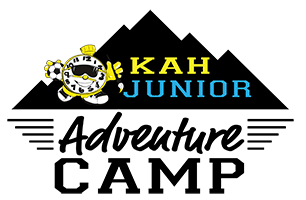 For kids entering 2nd & 3rd grade we have our Junior Adventure Camp!!! This camp will run similarly to our regular Travelin Teens / Adventure Camp program but with modified trips to best fit this age group!
Hours: 8:30am - 4:30pm
Drop off & Pick Up locations are the same as our regular Adventure & Travelin Teens Programs.
Price: $365 a week *NO DAILY REGISTRATIONS
Important Points to know:
The kids HAVE to wear masks in the vans and for most of the day. Is your child comfortable with that?
We will have groups of 15 kids & staff. Two vans will travel to the same location, but remain separated at all times.
Unlike our regular Adventure/Travelin Teens programs, the Junior Adventure Campers don't need any spending $$$ (i.e. please DON'T send your kids with $$$$). We will take care of any snacks/special treats for them.
We do have a system to group friends together. Due to COVID, once kids are in their groups they must STAY in their groups for the entire week. So please let us know beforehand so your child can have a partner in crime. *This also means NO DAILY REGISTRATIONS.
Will your child enjoy being outside ALL DAY? We will be getting wet most days. Due to Covid, we are an outside camp. We do have inside inclement weather plans, where we know we can socially distance.
Camp Directors and Contact Information
Andrew & Nicole are our Camp Directors for Junior Adventure & Adventure Teens!
Their emails are below, and their cell phone numbers will be available through email and upon arrival! You can also call the main office for their numbers as well! 301-933-6888
Nicole Cox
Nicole@kidsafterhours.com
Andrew Wajid-Ali
Andrew@kidsafterhours.com
Our Locations
Click here for details on all of our Junior Adventure Camp locations:
Farmland ES (N. Bethesda area)
Flora Singer ES (Silver Spring area)
Garrett Park ES (Kensington area)
Cannon Road ES (Northern Silver Spring area)
Forest Knolls ES (Silver Spring area)
Barnsley ES (Rockville area)