Summer Program
Locations for our summer programs vary by week to week basis. Click the link below for more info.
Junior Adventure Camp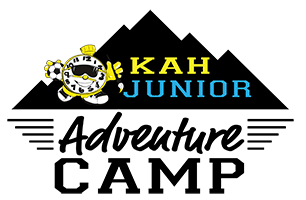 For kids entering 2nd, 3rd, and 4th grade, we have our Junior Adventure Camp!!! This camp will run similarly to our regular Travelin Teens / Adventure Camp program but with modified trips to best fit this age group! Get ready to travel and enjoy everything from exploring state parks to playing at local waterparks. Daily trips include Great Falls, area parks, Water Mine Water Park, and much more!
We offer pick-ups at all of the designated schools where Junior Adventure Camp is offered. Trained and experienced staff members are with campers at all times helping develop a greater sense of independence, responsibility, and self-esteem throughout their travels. As you would expect, safety is taken very seriously at all camps and especially with Junior Adventure Camp, and campers must be accompanied by staff members at all times.
We will be traveling in air-conditioned school buses.
Tuition
$375 per week
Refund/Schedule Change Policy: All payments are always 100% Refundable (all payments mean ALL payments; registration fees, deposits, EVERYTHING). You can change or cancel your child's schedule at any time, although we prefer at least a week's notice of changes so campers on our waitlist have a chance to come to camp!
Hours
9:00am - 4:00pm
*Extended care is available from 7:30am - 6:30pm, with no additional charge
What to Bring
Here is what to bring each day, check the "What to Bring List" for any additional supplies needed
FACEMASKS (multiple recommended)
Sunscreen (THEIR OWN LABELED)
Lunch EVERYDAY
Bathing Suit
Towel
Closed-Toed Shoes
Flip-flops(optional)
Camp Directors and Contact Information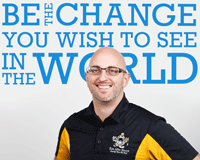 Matt is our Camp Director for Junior Adventure Camp!
His email is below, and his cell phone number will be available through email and upon arrival! You can also call the main office for their numbers as well! 301-933-6888
Matt Wellen
MattW@kidsafterhours.com
Our Locations
Click here for details on all of our Junior Adventure Camp locations:
Cloverly ES (Burtonsville area)
Farmland ES (N. Bethesda area)
Flora Singer ES (Silver Spring area)
Forest Knolls ES (Silver Spring area)
Garrett Park ES (Kensington area)
North Chevy Chase (Chevy Chase area)
Rock Creek Valley ES (Rockville area)
Page Elementary (Silver Spring/Burtonsville Area)