SUBMIT YOUR HEALTH AND EMERGENCY FORMS ON-LINE
*****ALL NEW***** log into your child's account and submit your emergency and health information. It's super easy & convenient.
Welcome!
Before and After School Programs and Summer Camp
TRAVELIN' TEENS
FUN daily trips to amusement parks, beaches, and much more. This KAH program is for teens and tweens entering 4th grade and up.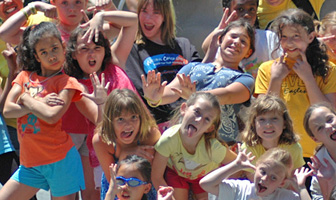 WHAT PEOPLE ARE SAYING
KAH family testimonials. This is a GREAT way to find out why everyone loves our programs.
Kids After Hours was established in 1989 by Bob & Tammy Sickels. We are committed to providing the highest quality before & after school care and summer camp programs to over 2000 kids in Montgomery County, Maryland. We are excited you have found us. Please take this opportunity to browse around our site. Check out all of the exciting programs we offer for elementary school and middle school kids.
Thanks for coming and enjoy!