School Year Programs at Westbrook E.S.
Meet Annecia Farello, our Center Director
My name is Annecia and I have worked for Kids After Hours for 20 years and hold several accreditations in child care. I can't wait to continue my experience with such a great school! I am a mom of two funny, brilliant, young ladies. In my free time, you can find me on the softball field, and I love meeting new families!
Feel free to contact me if you have any comments, questions, or concerns. My email is Annecia@kidsafterhours.com and my number is 240.217.7181.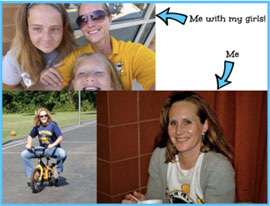 5110 Allan Terrace
Bethesda, MD 20816
KAH Office: 240.338.0209
School Office: 240.740.1040
Morning Hours: 7:30am - Start of school
Afternoon Hours: School dismissal - 6:30pm
For Schedule Changes Email: westbrook@kidsafterhours.com
Email your Director Annecia Farello directly at: Annecia@kidsafterhours.com