School Year Programs at Westbrook E.S.
Meet Matt Kovacic, our Center Director
My name is Matt Kovacic, I am the director at Westbrook. I've worked with kids for seven years. I started work with KAH at NCC, and during the summer work KAH Adventure Camp, and I always love the activities and memories we make with the kids. I graduated from University of Maryland with a degree in Psychology. I grew up in Kensington next to Chevy Chase. In my off hours I love camping, running, and watching sports. Please feel free to email or call me with any questions. I am always happy to help.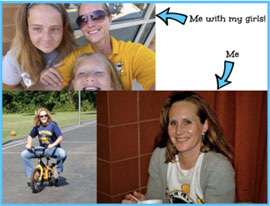 5110 Allan Terrace
Bethesda, MD 20816
KAH Office: 240.338.0209
School Office: 240.740.1040
Morning Hours: 7:30am - Start of school
Afternoon Hours: School dismissal - 6:30pm
For Schedule Changes Email: westbrook@kidsafterhours.com
Email your Director Matt Kovacic directly at: MattK@kidsafterhours.com