School Year Programs at Rock View E.S.
Meet Nicole Cox, our Center Director
Hi there! My name is Nicole Cox and I'm the center director at Rock View. I started working with children in 2004 and knew I had found what I wanted to do. I joined the KAH team in 2007 and just never left! If I can make a child laugh or put a smile on their face, then my daily goal has been met. I love coming to work everyday and having the chance to be a mentor/friend/big sister/role model to the kids. My favorite activities at KAH are cooking projects, arts & crafts, and playing Skip Bo! I'm a big Caps fan and can be found at the Verizon Center from time to time cheering them on! I love to travel and hope to eventually visit all 50 states.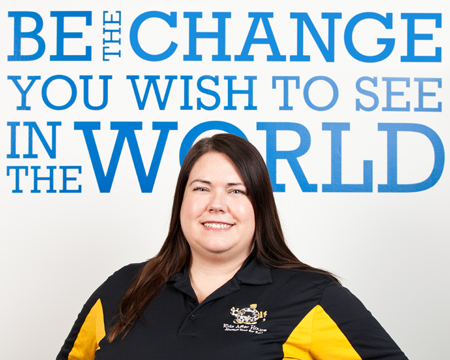 3901 Denfeld Road
Kensington, Maryland 20895
Center Phone: 240.338.0194
KAH Office: 301.933.6888
Morning Hours: 7:00am - Start of school
Afternoon Hours: School dismissal - 6:30pm
For Schedule Changes Email: rockview@kidsafterhours.com
Email your Director Nicole Cox directly at: nicole@kidsafterhours.com