School Year Programs at North Chevy Chase E.S.
Meet Annecia Farello, our Center Director
Howdy Parents!
My name is Annecia and i will be your new director! I have worked for Kids After Hours for 22 years and hold several accreditations in child care. I can't wait to continue my experience with such a great school! I am a mom of two funny, brilliant, young ladies. In my free time, you can find me on the softball field, and I love meeting new families!
I am looking forward to joining the NCC Family and spending many years with the NCC community!! Feel free to contact me if you have any comments, questions, or concerns. My email is Annecia@kidsafterhours.com and my number is 240.217.7181.
I can't wait to meet everyone.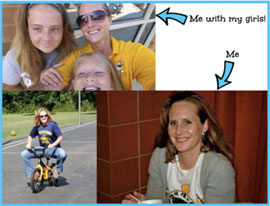 3700 Jones Bridge Road
Chevy Chase, Maryland 20815
Center Phone: 240.338.0213
KAH Office: 301.933.6888
Morning Hours: 7:00am - Start of school
Afternoon Hours: School dismissal - 6:30pm
For Schedule Changes Email: NCC@kidsafterhours.com
Email your Director Annecia Farello directly at: annecia@kidsafterhours.com