School Year Programs at Meadow Hall E.S.
Meet Michael Boyd, our Center Director
Hey, hey! My name is Michael Boyd. I grew up nearby in Silver Spring. I graduated from Our Lady of Good Counsel High School (go Falcons!) in 2008. I'm currently working on my Bachelors in Interdisciplinary Studies to become an elementary school teacher. I started going to Kids After Hours in 1995. I loved it so much that I decided to work here. I love working with kids, something I picked up from my mom who's also a teacher. I absolutely love soccer, whether it's watching it or playing it with the KAH kids. I support Everton Football Club in England. Their motto is Nil Satis Nisi Optimum which means "nothing but the best is good enough". I will always do my best to make sure the kids at Meadow Hall are having a BLAST whenever they're at KAH!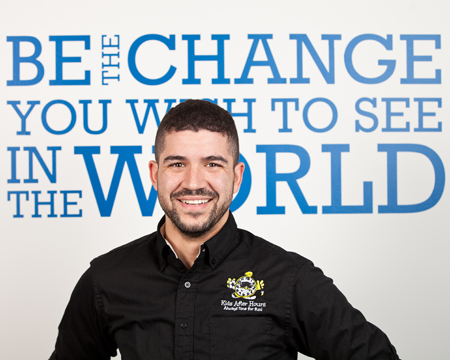 951 Twinbrook Parkway
Rockville, Maryland 20851
Center Phone: 240.338.0235
KAH Office: 301.933.6888
Morning Hours: 7:00am - Start of school
Afternoon Hours: School dismissal - 6:30pm
For Schedule Changes Email: meadowhall@kidsafterhours.com
Email your Director Michael Boyd directly at: michael@kidsafterhours.com