School Year Programs at Indian Creek E.S.
Meet Our Center Director, Amy
Hi! My name is Amy and I love being the KAH Director at Indian Creek! I have two little boys of my own, James and Jack. I have always wanted to work with kids, even as a first grader I knew I wanted to be a teacher! Currently, I am finishing my degree in elementary education, and I have loved every second I have been able to work with kids. Some of my favorite things to do at KAH are going outside, playing sports, and coming up with new activities that challenge the kids to express themselves. I love having events where the kids can show off things that they have worked hard on for their families or where the kids come together to contribute to their community! Please come come introduce yourself to me. I look forward to meeting you!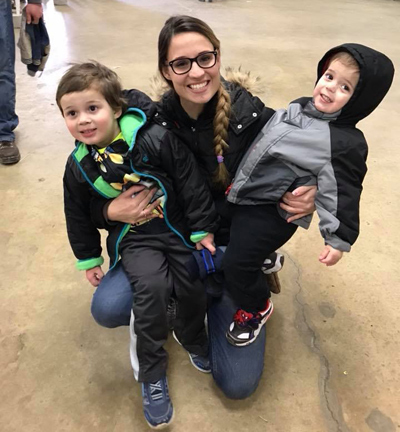 680 Evergreen Rd
Crownsville, MD 21032
KAH Office: 301.933.6888
Landline: (443) 343-1122
Afternoon Hours: School dismissal - 6:00pm
For Schedule Changes Email: indiancreek@kidsafterhours.com
Email your Director Amy directly at: amy@kidsafterhours.com