School Year Programs at Indian Creek E.S.
Meet Our Center Director, Aja Williams
Hello Everyone,
My name is Aja and I love being the director at Indian Creek School! I began with Kids After Hours in 1995 at the ripe age of 14 for six years of dedication and fun!
Taking a hiatus for school I became an esthetician and a few short years later I found myself back in childcare. I was able to experience preparing Pre-K for kindergarten and leading a classroom as a lead teacher. That experience fueled my continued passion for working with children, learning through play and being creative!
I am really excited to continue to get to know the awesome kids and parents! Please don't hesitate to contact me with any questions, comments or concerns at: Aja@kidsafterhours.com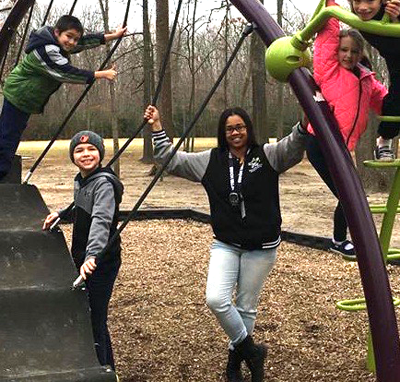 680 Evergreen Rd
Crownsville, MD 21032
KAH Office: 301.933.6888
Landline: (443) 343-1122
Afternoon Hours: School dismissal - 6:00pm
For Schedule Changes Email: indiancreek@kidsafterhours.com
Email your Director Aja Williams directly at: aja@kidsafterhours.com