School Year Programs at Greencastle E.S.
Meet Mic Ford, our Center Director
Hello! My name is Mic Ford. I was born and raised in Silver Spring, MD and graduated from Springbrook High School in 2006. I currently hold a degree in Criminal Justice. In 2008, I started working for KAH and have enjoyed every moment. I am very thankful for all the opportunities I have been given and for all the wonderful people I've met along the way. I am the current Connect Four champion of the world, and I challenge anyone to defeat me! Stop by Greencastle and come say hi!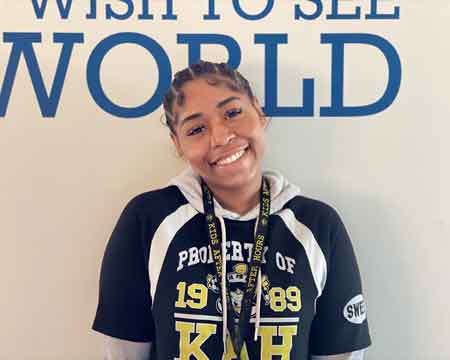 13611 Robey Road
Silver Spring, Maryland 20904
Center Phone: 240.338.0828
KAH Office: 301.933.6888
Morning Hours: 7:00am - Start of school
Afternoon Hours: School dismissal - 6:30pm
For Schedule Changes Email: greencastle@kidsafterhours.com
Email your Director Mic Ford directly at: mic@kidsafterhours.com