School Year Program at Fairland E.S.
Meet Our Center Director, Lillie Bradley
Hi, my name is Lillie Bradley, and I am more than thrilled to be the Director of Kids After Hours at Fairland! As your Center Director, I am able to fulfill a career that I am truly passionate about. I look forward to creating and providing a fun, safe and stimulating environment where children can excel and have a great time. Please feel free to stop by and say "hello"!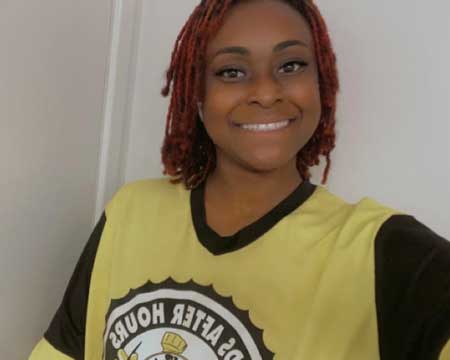 14315 Fairdale Road
Silver Spring, Maryland 20904
Center Phone: 240.338.1272
KAH Office: 301.933.6888
Morning Hours: 7:00am - Start of school
Afternoon Hours: School dismissal - 6:30pm
For Schedule Changes Email: fairland@kidsafterhours.com
Email your Director Lillie directly directly at: lillie@kidsafterhours.com