Meet Our Team
"There are always some outstanding staff members, but all of them are just nice people."
Outstanding staff members ensure a quality program for our families and our children. Reliability, excellent communication skills, problem solving ability, and a clear understanding of child development are some of the qualities we look for in the people that run day-to-day activities in our Centers.
Our staff is involved and excited about what they are doing each and every day at Kids After Hours. This energy and creativity makes Kids After Hours a truly special and unique place for kids to come and have fun.
Many Kids After Hours children come full circle beginning in our programs as kids and returning to us as grown, experienced staff members ready to impart the Kids After Hours spirit to others.
Kids After Hours is excited that we maintain higher than the Maryland State required staff to child ratios at all of our programs.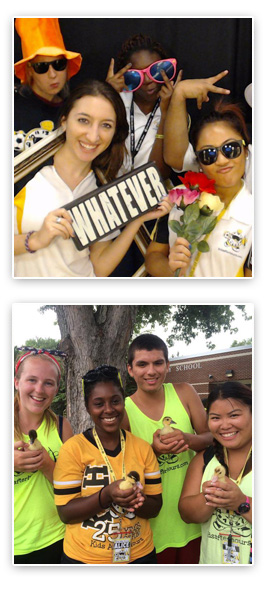 For all Kids After Hours staff members, the hiring process includes:
Random Drug Testing of all staff members
Mandatory Criminal Background Check conducted at the State and Federal level. An additional Background Check is then conducted by the Maryland State Department of Education, Office of Child Care.
Medical History
Personal and Professional References
Office Interview and an On-Site Training Interview and/or Orientation
Continuing Education Courses to equal at least 24 credit hours (year-round center staff only)
In addition, we provide all school year Directors and Group Leaders with:
CPR certification
First Aid Certification
Continuing Education Courses to equal at least 24 credit hours