Child Care Training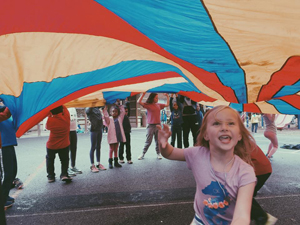 Below are trainings that Kids After Hours offers. If you would like to sign up for a training, please complete the form below. If you would like to sign up for multiple trainings, you need to fill out the form for each training you would like to register for.
If you have any questions about trainings, please contact Julia at julia@kidsafterhours.com.
MSDE Approved KAH Trainings!:
Trainings cost $650 for 30 people or $50 for an individual for a 3 hour training.
The Terrific Transition (3 hours Curriculum) We will be covering the importance of terrific transitions while also providing participants with useful and effective transitions tools they can take back to their child care centers. Transitions can be some of the hardest times during the day. They can be very stressful for the children, their families, and the child care provider. The goal of this training is to provide child care teachers will the knowledge and confidence they need to plan smooth transitions for their children. This training will greatly benefit child care providers looking for classroom management techniques.
Promoting Children's Safety (3 Hours Health, Safety & Nutrition) This is a 3 hour training dedicated to teaching child care providers how to identify and react to children who have been abused or neglected. This training is crucial for providers because it is their duty to be mandated reporters and act/fight on behalf of the children in their care. "Promoting Children's Safety" is designed to give child care providers the tools they need to help the children in their care in the most responsible ways possible. After attending this training, participants will have strategies for preventing child abuse; know the importance of making choices, taking risks, and supporting each other; and be aware of simple strategies to prevent and respond to abuse.
Conflict Resolution & Working Collaboratively (3 Hours Professionalism) The childcare professional will be introduced to conflict resolution strategies to develop professional and positive relationships with staff, children, families, and the community. They will also learn what successful collaboration factors are; including communication and leadership techniques that can strengthen collaboration in child care. Participants will be given the opportunity to practice a variety of methods and techniques that professionally address conflict in the child care environment. The goal of this training is to provide child care providers with the tools to help solve conflicts in a positive and influential way.
Including All Children with Disabilities (ADA) (3 Hours Special Needs)
Promoting Children's Success in Child Care (3 hours Child Development, 1 Hours Curriculum) This is a foundational class that is perfect for a beginning of the school year or new staff training. We will be going over how to create a safe and welcoming environment, how to support all developmental domains, play-based learning, and the importance of building positive relationships in your program. From this training, child care providers will have the foundational knowledge necessary to promote growth, development, and success for their children.
MSDE Approved Courses:
Courses cost $150 per participant.
Child Growth & Development 45 Hour Course
School-age Methods and Materials 45 Hour Course